2023-2024 Catalog
[ARCHIVED CATALOG]
2023-2024 Catalog
---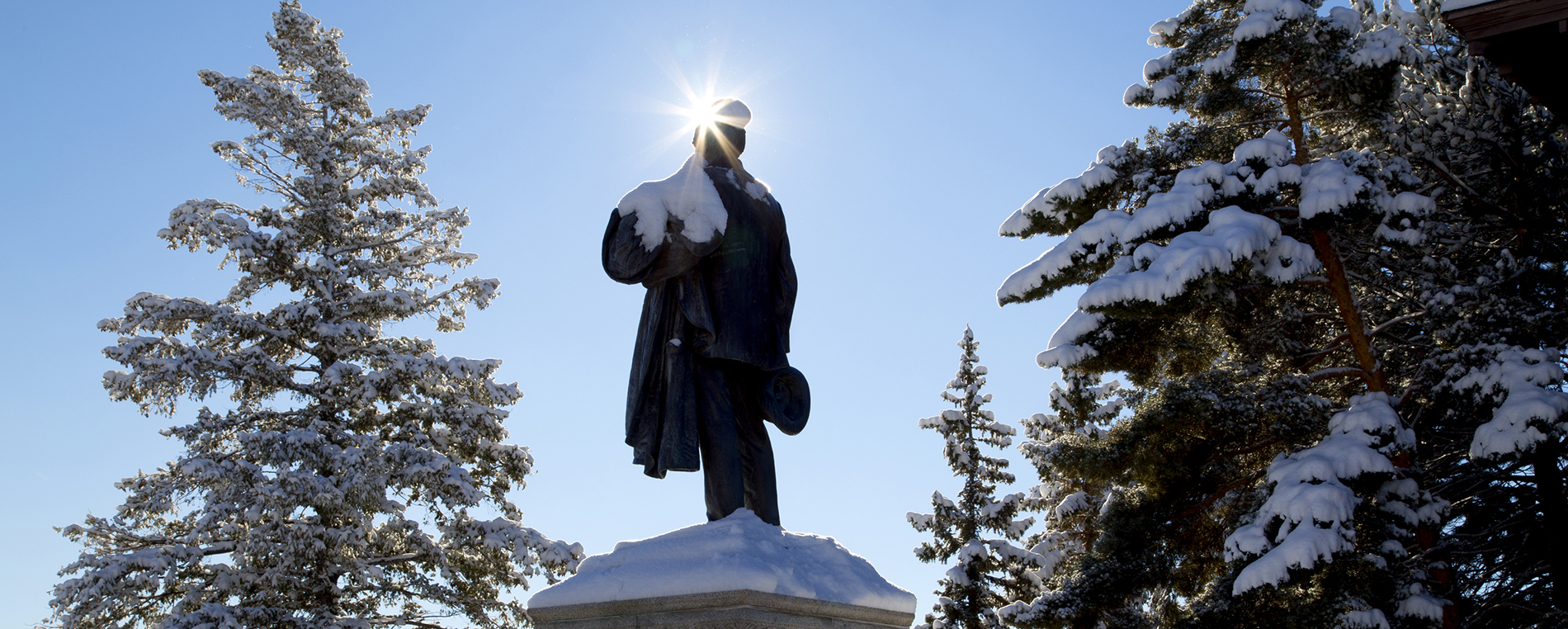 What is a catalog?
Montana Tech's catalog provides information about the university's academic programs, student services, regulations, requirements, and procedures.  Descriptions are provided for all classes offered by the institution and the curriculum for each major is outlined by semester.  Enrolled students must fulfill the program requirements specified in the catalog at the time of matriculation. 
How to use the catalog website
The left column provides links to different sections of the Montana Tech catalog.  Think of this as the catalog's table of contents.
You have the ability to create a portfolio of pages you refer to frequently. Simply click on the My Portfolio link at the bottom of the navigation bar to the left.  Create an account by entering your email address and a password.
Once you've found a section of the catalog you'd like to save, simply click on the star in the upper right-hand corner of the page.
You can log into your portfolio anytime to access your saved pages.
Inquiries to Montana Tech Should Be Directed To:
Montana Tech
1300 W Park St
 
 
Butte, MT  59701-8997
 
 
 
 
 
Main Telephone:
 
 
(406) 496-4101
 
 
1-800-445-TECH (8324)
 
 
The following information pertains to student and institutional rights and responsibilities under this catalog.
This general catalog is published annually by Montana Tech as a guide for students, faculty and others interested in the institution. Students are expected to be familiar with all institutional regulations and information set forth in this publication or any amendment to or modification thereof.
Montana Tech reserves the right to change regulations and to add or withdraw courses at any time during the period this publication is in effect. The institution, with the concurrence of the Board of Regents of Higher Education, also reserves the right to add or withdraw degree programs and to change fees at any time. Effective dates of changes will be determined by the proper authorities and shall apply to prospective students and to those who are already enrolled.
Montana Tech places full responsibility upon the students for registering for the proper courses and for fulfilling all requirements for a degree as set forth in this catalog, as amended from time to time. Only the Office of Enrollment Services may certify completion of degree requirements in accord with institution policy and procedures, with the approval of the faculty. The institution does not accept any responsibility for delays in graduation or attainment of career goals resulting from: errors in registration, cancelled courses, time schedule changes, changes in degree requirements, or similar related changes; or for errors resulting from consultation with and reliance upon any  information acquired from a Montana Tech employee. Advisors assist students in understanding policies and procedures, but ultimately it always remains the responsibility of the student to know official degree and certifying requirements and to act upon that information in an effective manner.
---